Theater Classes Starting Jan 9
Call us for more info and to sign up
or email jeremysamudio1@gmail.com
McCutcheon Music is pleased to welcome Jeremy Samudio to our Teaching Staff?? He will be offering voice and piano lessons for all ages, especially for students interested in Gospel and Jazz.
Read this fantastic article by E. L. Lancaster. Dr. E. L. Lancaster was formerly Executive Editor, Piano for Alfred Music. He is also an adjunct piano faculty member at California State University, Northridge. Dr. Lancaster holds degrees from Murray (KY) State University, the University of Illinois, and a Ph.D. from Northwestern University.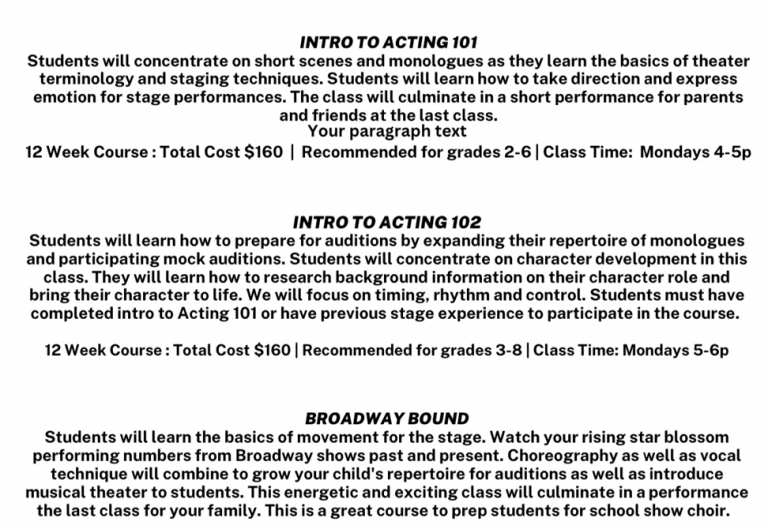 Recycle Your Used Strings at McCutcheon Music!

We are partnered with Synchrony Financial. For more information, give us a call at (937) 435-2900
Follow us on Social Media!
Music Therapy
WHAT IS MUSIC THERAPY?
Music therapy is an evidence-based practice using specifically designed music interventions to enable individuals to reach musical and non-musical goals.
Music is used within a therapeutic relationship to address a client's physical, emotional, cognitive, and social needs. After assessing the strengths and needs of each client, the qualified music therapist provides music therapy treatment.
Through musical involvement in the therapeutic context, clients' abilities are strengthened, and skills learned and practiced in music therapy can be generalized within other areas of their lives. Music therapy also provides avenues for communication that can be helpful to those who find it difficult to express themselves in words. Research in music therapy supports its effectiveness in many areas such as: overall physical rehabilitation and facilitating movement, increasing people's motivation to become engaged in their treatment, providing emotional support for clients and their families, and providing an outlet for expression of feelings.
HOW DOES IT WORK?
Music therapy is the clinical and evidence-based use of music interventions to accomplish individualized goals within a therapeutic relationship by a credentialed professional who has completed an approved music therapy program.
Music therapists use purposeful music experiences, such as instrument play, singing, songwriting, listening to music, and moving to music to attain positive changes and growth in areas such as communication, social skills, fine and gross motor skills, cognitive skills, and emotional expression.
WHY IS IT EFFECTIVE?
Music is highly motivating and energizing, and can also be organizing, calming, and relaxing.
Music engages multiple areas of the brain simultaneously, regulates neurotransmitters, enhances synchrony or neural firing, and is a clear signal to the brain. These four features make it a great modality for changing the brain and enhancing skill development.