Music Therapy
WHAT IS MUSIC THERAPY?
Music therapy is an evidence-based practice using specifically designed music interventions to enable individuals to reach musical and non-musical goals.
Music is used within a therapeutic relationship to address a client's physical, emotional, cognitive, and social needs. After assessing the strengths and needs of each client, the qualified music therapist provides music therapy treatment.
Through musical involvement in the therapeutic context, clients' abilities are strengthened, and skills learned and practiced in music therapy can be generalized within other areas of their lives. Music therapy also provides avenues for communication that can be helpful to those who find it difficult to express themselves in words. Research in music therapy supports its effectiveness in many areas such as: overall physical rehabilitation and facilitating movement, increasing people's motivation to become engaged in their treatment, providing emotional support for clients and their families, and providing an outlet for expression of feelings.
HOW DOES IT WORK?
Music therapy is the clinical and evidence-based use of music interventions to accomplish individualized goals within a therapeutic relationship by a credentialed professional who has completed an approved music therapy program.
Music therapists use purposeful music experiences, such as instrument play, singing, songwriting, listening to music, and moving to music to attain positive changes and growth in areas such as communication, social skills, fine and gross motor skills, cognitive skills, and emotional expression.
WHY IS IT EFFECTIVE?
Music is highly motivating and energizing, and can also be organizing, calming, and relaxing.
Music engages multiple areas of the brain simultaneously, regulates neurotransmitters, enhances synchrony or neural firing, and is a clear signal to the brain. These four features make it a great modality for changing the brain and enhancing skill development.
Adapted lessons are an alternative to standard lessons, are administered by a board-certified music therapist, and use adapted methods to develop musicals skills for children and adults with diverse needs. Adapted lessons are available for piano, guitar, ukulele, and flute. Your child's therapist will help determine which instrument is the most appropriate fit. Lessons could include the use of extra supports to aid students in learning, such as color coding, numbering, simplifying songs, special tuning, adapted devices added to the instrument, and / or adapted instruments.
How do adapt lessons meet my student's needs?
Here are a few examples:
(Not an all-inclusive list)
color/letter/number coding rather than using complex musical notation

alternate or simplified tuning for guitar

use of chord buddy for guitar

enlarged or simplified music to minimize distraction

highlighting music to aid with visual tracking

use of a picture schedule or checklist to structure the session and reduce frustration

focus on preferred songs and music genres to increase motivation

opportunities for sensory breaks or to engage in preferred music activities between more difficult musical tasks (singing, playing instruments, reading a singable story)
Many children and adults with diverse needs show interest in learning an instrument but are not able to benefit from traditional music lessons. Music therapists specialize in adapting instructional methods based on the student's strengths and learning style.
Laura Baggette (Music Therapy)
Laura Baggette MT – (BC), graduated from the University of Dayton in 2005. She began a music therapy private practice in 2006 called Music for Health and Harmony. Laura works with diverse populations, groups, and individuals and her mission is to bring health and harmony to each unique individual she works with. Laura currently works with severely autistic adults, dementia/alzheimer's patients, hospice patients and more. Laura has a caseload of approximately 60 ranging in age from 4-101. "I enjoy working in diverse settings and McCutcheon students always bring diversity to my work."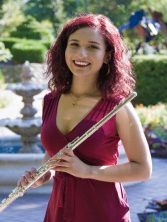 Itzel Fenton (Music Therapy)
Itzel Fenton graduated Cum Laude from the University of Dayton with a BM in Music Therapy in 2022 and is a new team member of Composing Minds Music Therapy. She has worked with a variety of populations such as children and adults with special needs, men recovering from substance abuse, and older adults with Alzheimer's and related dementias. She is bilingual in English and Spanish and is classically trained in flute and violin. During her free time, Itzel enjoys playing with her cats, exercising, watching documentaries, and spending time with her fiancé, family, and friends. Itzel looks forward to providing music therapy services or adapted lessons.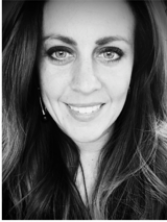 Sarah Miller (Music Therapy)
Sarah graduated from Baldwin Wallace University in Berea, Ohio (Cum Laude.) She received her Bachelor of Music,  Music Therapy degree, voice concentration in 2002. She completed her six-month internship at Bethany Children's Home in Pennsylvania with children, adolescents, and young adults who were severely emotionally disturbed and severely behaviorally handicapped. Sarah became Board Certified and has been working clinically since 2003.
Her career started in Cleveland, Ohio at a Day Treatment Center for youth ages 5 through 22 who were removed from Cleveland Public schools due to violent behaviors and emotional outbursts. Most of these students had learning disorders and mental health conditions.
Sarah then moved to Dayton in 2009, sub-contracting for Dayton Public schools. She is currently with Beavercreek City schools, has her own private practice entitled, Composing Minds Music Therapy which involves working with families and facilities throughout Greene and Montgomery Counties, and serves Veterans at the Dayton VA. Her caseload involves PDD, ID/DD, Down Syndrome, Brain injury, and mental health conditions; ages 3 to 93 years old. Sarah also previously supervised undergraduate students at the University of Dayton, Department of Music.