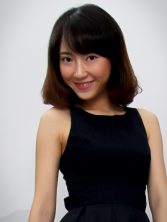 Minjie Bao (Piano)
Dr. Minjie Bao is pursuing a diverse career as a collaborative pianist and music educator. Minjie has performed across the USA, including performances with Seattle Opera Summer Camp, Hawaii Performing Arts Festival, University of Washington, and University of Minnesota. She earned her Doctoral degree in Collaborative Piano from the University of Minnesota in 2018.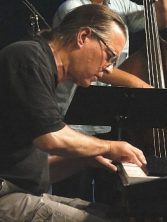 Phillip Lee Burkhead (Piano)
Louisville, KY native Phillip Lee Burkhead began teaching himself to play piano at the age of eight by emulating pop and jazz artist. Mr. Burkhead earned a Vocational Teaching License and a Masters of Education from Wright State University in 2003. Mr. Burkhead has been studying and performing Jazz since 1981. He has performed with Jon Von Ohlen, Tim Froncek, Cal Collins, Kenny Poole, Jimmy Rainey, Jimmy McGary, Al Kiger, Kate Lauer, Randy Sanke, David Liebman, John Fedchock, John Clayton, Jamey Abersold, Ron McCurdy, Jon Faddis, Pete Escovedo, Greg Abate, Jeff Coffin, Don Braden, and Lynn Roberts. Groups include The Blue Wisp Big Band, The Dayton Jazz Orchestra, The Newport Dream Band, The Louisville Stage Band, Little
Anthony and the Imperials, The Coasters, and The Shirelles. Mr. Burkhead has taught at Miami University, Central State University, the CCM College Preparatory Program, and Blue Lake Fine Arts Camp and is the Adjunct Professor of Jazz Piano at The University of Dayton.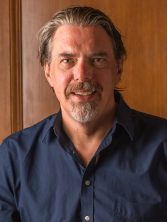 Brian Cashwell (Piano)
Dr. Brian Cashwell (D.M.A. University of Cincinnati college-Conservatory of Music, M.M. University of Georgia, B.M. Florida State University is currently serving as an adjunct faculty member at Wright State University. At Wright State he teaches jazz history, jazz improvisation, class piano, jazz piano and world music courses. He has also collaborated with the WSU Women's Chorale and Collogiate Chorale, and performed in various student and faculty recitals.
Jan Davis (Piano)
Jan holds a B.M. in Piano Performance/Piano Pedagogy from WSU where she taught in the CMD. Jan enjoys teaching children, teens, adults, and seniors with a unique playing-based approach that has students playing great-sounding blues, classical, contemporary, gospel, and accompaniments from their very first lessons. She is a licensed Simply Music teacher.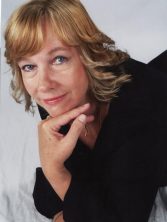 Linda Kessler (Piano)
Linda has been teaching private piano lessons for 20 years and enjoys playing and teaching all styles of piano to any age. She has a B.M. cum laude, In piano performance from Heidelberg university and minor in organ. She has played on 7 international tours, in 9 countries, on 5 continents, played and conducted over 3000 Broadway shows at lacomedia, and has performed solo piano in top spots in Dayton and Cincinnati such as l'auberge, country clubs, forest view gardens, private parties and churches.
Karen Linaberry (Piano)
Karen Linaberry began her musical instruction at a young age at the Cleveland Music School Settlement and went on to the University of the Cincinnati College Conservatory of Music where she received a Bachelor of Music degree in Piano Performance. She taught piano for several years and has always maintained affiliation with the musical community wherever she has lived. She is a long-term member of the Bach Society of Dayton. Karen is now returning to her early love of teaching piano. Music has always brought joy to her life and she wants to pass on the fun to her students!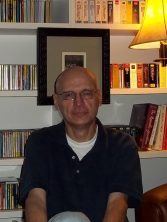 Charles Moore (Piano)
Charles holds a bachelor of Music degree in Piano Performance. Charles is an active composer and teacher, and has taught piano at the University of Dayton, He has given spirited lessons at McCutcheon Music for many years, and regularly holds recitals for his students.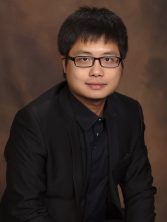 Nanyi "Neil" Qiang (Piano)
Dr. Qiang tailors his approach to teaching based on each student's goals and learning style. His teaching focus on music-reading/theory, piano technique, musicality, and students learn the repertoire of Baroque, Classical, Romantic, and Contemporary genres. For more information about Nanyi, visit: www.neilnanyiqiang.com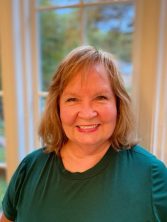 Lisa Ann Singer (Piano/ Voice)
Lisa Ann Singer graduated from the University of Dayton in 1983 with a Bachelor of Music and a Minor in Psychology. Originally from Ohio, she was a church musician at St. Charles in Kettering for 29 years. She led vocals, directed four choirs (including a children's choir), and played piano and organ for regular church services. She moved from Ohio to Virginia in 2016 to help care for grandchildren but returned to Ohio in 2022 to be closer to her parents. Ms. Singer has over 35 years of teaching experience (private lessons, ensembles, youth show choirs, choral directing, musical theater directing, music camps, etc.). She works with all ages (beginners to advanced levels) and has a music therapy background for students with special needs. In addition to enjoying her students, she continues to be active as a substitute church musician in the greater Dayton area. She has three adult children (two sons, one daughter) and four wonderful grandchildren (two boys, two girls).
Ms. Singer has completed classes for Child Protection Certification, Virtus Training, both in Ohio and Virginia. She is happy to be teaching for McCutcheon Music!