Rich Begel (Trombone)
Rich has taught at McCutcheon Music since 2004. He is a member of the Dayton Philharmonic and has performed with orchestras throughout the U.S. and abroad. He has also performed with many popular artists such as Canadian Brass, John Pizzarelli, Arturo Sandoval, Ray Charles, The Beach Boys, Aretha Franklin, The Temptations, and Sarah McLachlan. Rich is the author of "A Modern Guide for Trombonists and Other Musicians," and he holds Ohio Teacher Certification. He teaches all brass instruments and has students in youth orchestras, on college scholarships, and in military and professional ensembles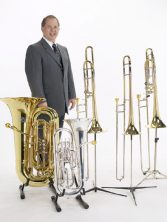 Norlan Bewley (Trombone, Euphonium, Tuba)
Norlan Bewley, Low Brass Artist (trombone, euphonium, tuba), is one of the most soughtafter low brass instructors in the area, specializing in performance and instruction on all the low brass instruments. Since 1988, Norlan's students on trombone, euphonium, and tuba consistently win placement in the top High School Bands, District Honor Band, All State Band, the Cincinnati and Dayton Youth Orchestras as well as Superior ratings at solo and ensemble contest. His students pursuing music careers have been accepted into many major universities, often receiving scholarships from those institutions. His website, www.norlanbewley.com , is one of the most visited low brass sites on the internet. Norlan has been teaching low brass for McCutcheon Music since 1999.
After graduating from Indiana University where he studied with Harvey Phillips, Keith Brown, and David Baker, Norlan toured with TOP BRASS for over 20 years and often performs in a variety of ensembles on tenor and bass trombone, euphonium, and tuba. He was nominated for the Pulitzer Prize for Music Composition in 2005. His music is published by Sheet Music Plus. Norlan's work as a performer, composer, and educator has been supported by The National Endowment for the Arts, The Ohio Arts Council, The American Music Center, Culture Works, The Mead Foundation, NCR Corporation, and LexisNexis. He is an artist clinician for the Vincent Bach brand of the Conn-Selmer Corporation.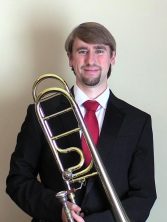 Connor Fuhrmann (Trombone, Euphonium)
Connor is a trombonist originally from the Dayton area. He currently teaches low brass at several schools including Springboro High School as a brass caption head with the marching band, Spring Valley Academy as a private teacher, and Central State University as its Instructor of Lower Brass. He also teaches at That Music Place in Springboro. In addition to teaching, Connor enjoys performing throughout the Dayton-Cincinnati region. He is principal trombonist of the Kettering Praise Orchestra as well as the Miami Valley Symphony Orchestra and performs with many other ensembles including the Dayton Salsa Project. He has performed in the Tallahassee Symphony Orchestra and Sinfonia Gulf Coast and in masterclasses for John Marcellus and Pete Ellefson. Connor has an MM from Florida State University and a BM from the University of Dayton. His mentors are Rich Begel, Chad Arnow, and John Drew. For more information, please consult his website connorfuhrmann.com.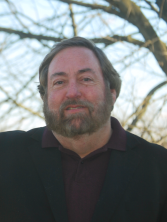 John Harner (All Brass)
John Harner is a freelance trumpet player, music educator, clinician, and conductor that performs at clinics and concerts throughout the United States. For 25 years John was a music teacher in the Xenia Community Schools, and for 4 years at Dayton Christian Schools where he conducted High School Concert and Symphonic Bands, Middle School Bands and Choirs, the Marching Band, and Jazz Bands. He is the Orchestra Director at Patterson Park Church Beavercreek, and Artistic Director of the Dayton Jazz Orchestra.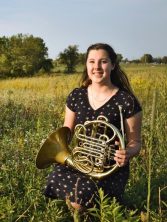 Chloe Sodonis (French Horn)
Chloe is originally from Knoxville, Tennessee. She currently teaches horn in schools such as Centerville high school. She has performed with the Springfield Symphony Orchestra, Dayton Philharmonic Concert Band, and the Kettering Praise Orchestra among others as well as in chamber groups like the WVU graduate woodwind quintet, chamber winds and horn choir. In January 2020, she won the concerto competition at Cedarville University, and she placed 3rd in the Wright State University Brass Festival Collegiate concerto competition. Chloe received her Masters of Music in Horn Performance from West Virginia University and a Bachelors of Music performance at Cedarville University where she studied with Sean Vore. During her time at WVU, she was the graduate assistant in the horn studio teaching lessons, and she also worked as an orchestra librarian. 
Sean Vore (French Horn – Currently Not Accepting New Students)
Sean Vore is currently Assistant Principal Horn of the Dayton Philharmonic and a member of the Utah Festival Opera and Theatre Company. In addition, he maintains an active freelance and teaching career in southwest Ohio, Indiana and Kentucky. As an orchestral musician he has performed in orchestras throughout the United States, Europe and Asia. Mr. Vore received his Masters of Music in Horn Performance from the University of Cincinnati College-Conservatory of Music and a Bachelors of Music from Mannes College of Music in New York.
Lawrence Wiley (Trumpet)
Lawrence Wiley is a freelance Trumpet player/educator and is retired after a 22 year career in the Air Force Band program. He received his BM and MM from Morehead State University and also taught Trumpet there for one year. Lawrence has performed with The Cleveland Pops, The Cincinnati Pops, The Dayton Philharmonic, The Springfield Symphony, The Temptations, The Four Tops, The Miracles, Andy Williams, Shirley Jones, Arturo Sandoval, Rob McConnell, Allen Vizzutti, The Canadian Brass, and many others. Locally, Lawrence plays Solo Cornet in the Ohio Valley British Brass Band, several local big bands, and runs his own 6 piece group, The Mad River Brass.