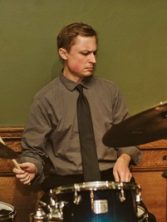 Tom Buckley (Percussion)
Tom Buckley graduated from the College-Conservatory of Music at the University of Cincinnati with a Bachelors of Music in Jazz Studies. While attending CCM, his primary focus was the drum set, but he also has extensive training in classical percussion, marching/rudimental percussion, and hand percussion. He has experience teaching private lessons to students of all ages.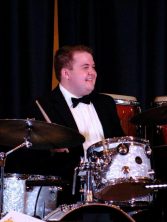 Bradley Cordonnier (Percussion)
Bradley Cordonnier is an in-demand freelance drummer, percussionist, and educator based in Dayton, OH. Some of the groups Bradley has performed with include the US Air Force Band of Flight, Cincinnati's Flying Circus Big Band, the Oakwood Brass (a brass and percussion chamber ensemble), Dave Greer's Classic Jazz Stomper, and is a regular in pit orchestras for various theatre companies and schools across Southwest Ohio.  Bradley is a 2021 graduate of the University of Dayton with a BA in Jazz Studies, where he studied with James Leslie.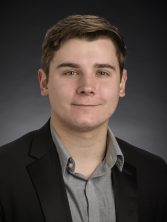 Andrew Seivert (Percussion)
Andrew received his Bachelor of Music Performance in Percussion at Wright State University. There he was a member of the Wright State University Percussion Studio, under the instruction of Jerry Noble. In his time there he performed works by various composers including Reich, Xenakis, Cage, Lansky, and many more. For more information about Andrew, visit: andrewseivert.com
Chris Ward (Percussion)
Christopher Drew Ward is a multi-percussionist, specializing in Afro-Cuban and Caribbean instruments and styles, as well as drum set. An accomplished educator with experience in both classroom and individual settings, he holds a Bachelors in Music Performance from Central State University as well as certification through Hillsborough County Schools in Hillsborough County, Florida, where he taught for over a decade. Mr. Ward is active in the Miami Valley, playing hand percussion and steel pan in a variety of local groups.