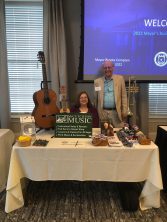 Jim and Deb McCutcheon
Jim and Deb McCutcheon opened McCutcheon Music in 1988 at our 18 E. Franklin St. location and then expanded the store at 38 Marco Lane in 1992. We now have studios at the Franklin Street location and at 42, 44 and 46 Marco Ln.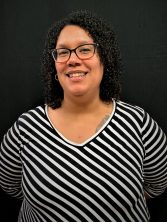 Jamie Dixon
Jamie is our Rental Contract Coordinator. Born and raised in Dayton, OH she was a percussionist in her high school marching band but now enjoys playing orchestral instruments. Jamie is an active volunteer for the Centerville Orchestra Program and loves taking care of her kids!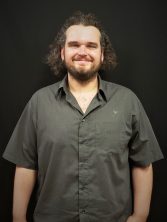 Gene Fortier
Gene is a sales associate for McCutcheon Music. Born and raised in Springfield, MA he holds an associates degree from Holyoke Community College in Holyoke, MA with a major in classical guitar and has a Bachelors degree in music performance at Cedarville University with classical guitar as his focus. He currently plays in various local bands, solo projects, and contracts himself as a classical guitar player. Besides music, Gene loves powerlifting and is a car enthusiast. A fun fact about Gene is that he can Mongolian throat sing!
Haley Kendall
Haley is our store/purchasing manager and has worked for McCutcheon Music since October of 2003. She was born in North Dakota and moved a lot as child and eventually ended up living in Dayton to attend Wright State University where she recieved her BM in musical performance with an emphasis on Pedagogy. In her free time she enjoys being boring, cooking, crafting, snuggling with her dogs,  and spending time with friends and family.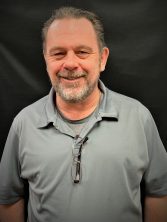 Vinnie Marshall
Born in Lewistown, PA and raised in Bethlehem, PA, Vinnie is a sales associate and teacher at McCutcheon Music. He spent 24 years playing bass for the Air Force Band and has traveled the globe playing music. He enjoys good coffee and has a podcast with a fellow bassist called "On Bass and Off Point". A fun fact about Vinnie is that his first gig with the Air Force was for Bob Hope.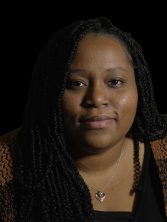 Darneesha Ober
Darneesha was born and raised in Flint, MI and moved to Dayton, OH in 2008. She has worked for McCutcheon Music (in nearly every position) for the past 10 years and currently holds the title of Accounts Payable. She has 12 years of experience in customer care and is a student at Sinclair Community College. In her free time she loves playing trumpet, spending time with her family, and winning step challenges. Her current step challenge record is 41,904 steps!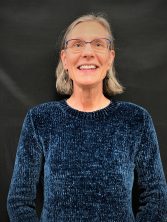 Eva Scheetz
Eva has been our inventory manager since January of 2016. Born and raised in Coshocton, OH she plays several instruments, loves camping, playing zombie tag with her grandchildren, going to concerts, gardening, and staying active.
Christopher Ward
Chris was born and raised in Dayton,OH and has been an assistant manager for McCutcheon Music since April of 2016. He has a BA in music performance, jazz studies, and percussion from Central State University. He is the former general music instructor for Hillsborough county schools in Florida and is a lifelong student of Afro-Caribbean and Jazz music. He enjoys writing "bad science fiction" that is derivative of Phillip K. Dick doing a bad impersonation of Douglas Adams, taking photos, roasting beans, and is adept at cooking stuff over rice.™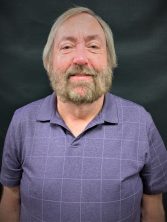 John Harner
John was born in Xenia, OH and has been a road representative and teacher for McCutcheon Music since November of 2015. He has played trumpet professionally since 1973 with acts such as The Stan Kenton Orchestra and graduated from Ohio State University in 1985. He was also a band director for several schools in the Dayton area since 1985 and is an accomplished conductor. In his free time, John enjoys woodworking, arranging music, and (even though he's messy) he likes cooking. 
Joe Hesseman
Joe is a road representative and teacher at McCutcheon Music. He is a graduate from the U.S. Armed Forces School of Music in Norfolk, Virginia and received his bachelors of music education degree from Wright State University. A distinguished retired military band veteran, Joe has played thousands of concerts for millions of audience members throughout the United States, Canada, and Europe with various wind ensembles. He has over thirty years of experience performing in professional orchestras and bands.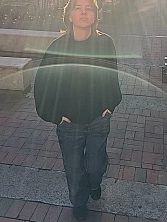 Lee Davenport
Studio Coordinator at McCutcheon Music. Junior at CHS and plans to pursue music in college alongside Spanish. Plays guitar, piano, and viola in the CHS Orchestra.
Repair & Restoration Staff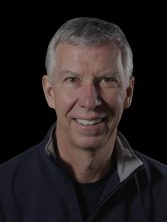 Dave Bizzarro
Born in Dayton, Dave grew up playing piano and in school bands before moving to guitar. He started learning luthier skills building classical guitars in the 1990s. Dave is now responsible for repair and maintenance of orchestral string instruments.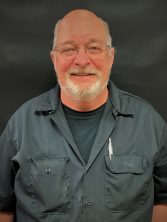 Rich Ervin
Rich has been repairing musical instruments since 1965 and our repair and restoration shop manager since 2002. He holds a bachelors of science in music education from the University of Dayton and is a former Army bandsman. After leaving the army in 1982, he opened and operated Ervin's Winds and Strings in Dayton, OH for 11 years. Rich is the author of the successful instructional book "Orchestral String Repair".
Riley Smith
Riley is our repair shop receptionist and also one of our sales associates
 from Kettering, OH. Since she started playing Clarinet in sixth grade, she has always come to McCutcheon Music for all of her musical needs! She was a member of Fairmont's wind ensemble and marching band, attended Otterbein University majoring in English Literature and was a member of their wind ensemble and marching band. During her junior year of college, Riley studied abroad in England for five months and got to visit Shakespeare's Globe Theatre where she saw "Much Ado About Nothing" which later become the basis of her undergraduate thesis paper.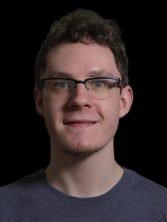 Seth Taylor
Seth is one of our woodwind repair technicians. He graduated from Minnesota State College Southeast for band instrument repair. Before college, he was a member of the Miamisburg High School Marching Band for five years and a member of the Miamisburg Winds program for two years. He plays the saxophone, oboe, flute, bassoon, and clarinet families.